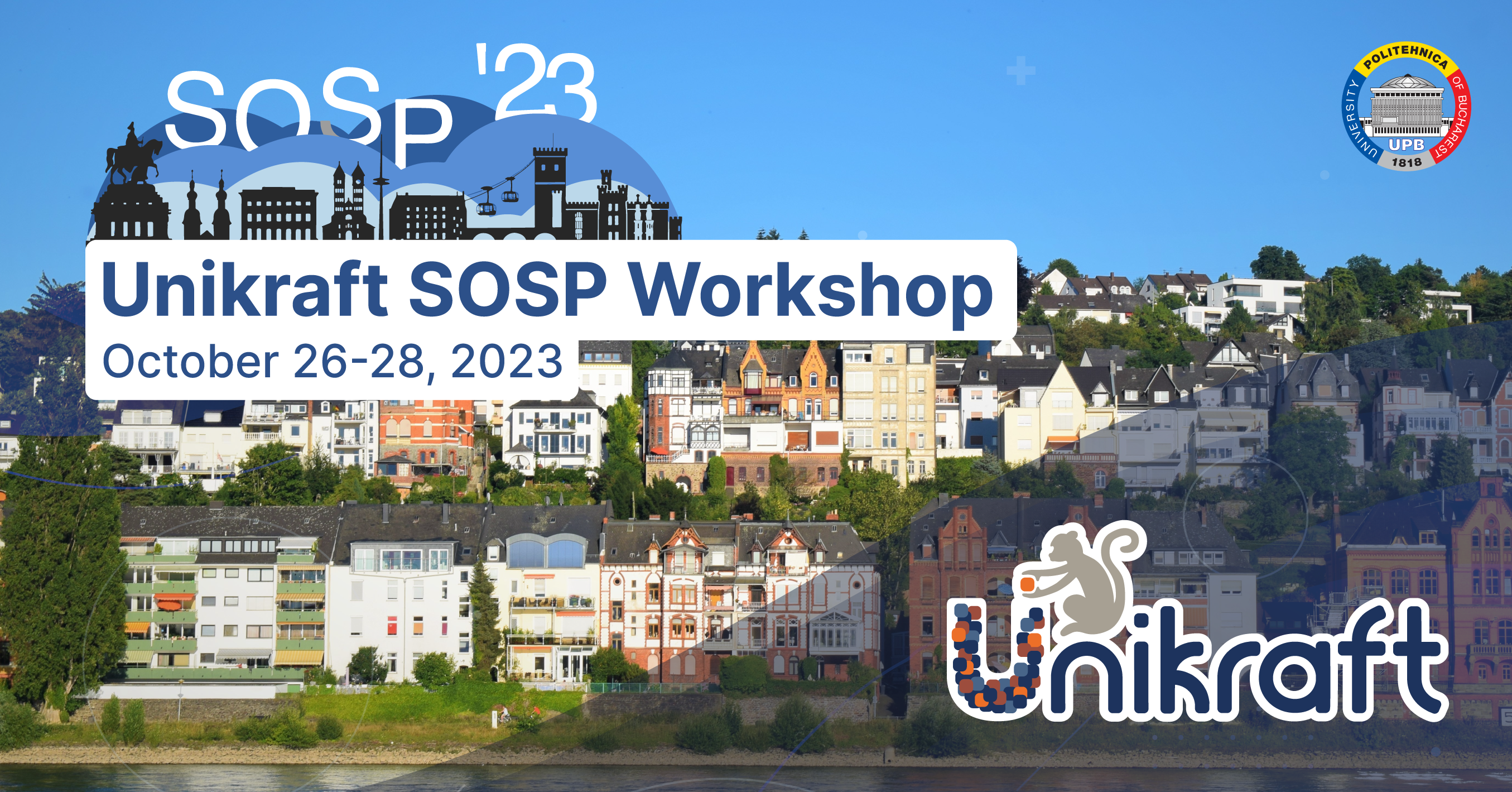 SOSP 2023
Unikraft SOSP Tutorial, October 23, 2023
We're happy to organize a Unikraft Tutorial as part of SOSP'23. SOSP'23 takes place on October 23-26, 2023. The Unikraft Tutorial will take place for on Monday, October 23, 2023, for the entire day, 8:30am to 5pm CEST.
The tutorial will take place as an in-person event in Koblenz, Germany, at Koblenz Kongress.
Support information and discussions will take place on Discord on the #tutorial-sosp23 channel.
Registration
#
Please bring your own laptop, or use a remote connection to a system with admin rights. It's best if you have a native Linux installation. Otherwise, please install this virtual machine.
People
#
SOSP'23 tutorials and workshops are chaired by Pramod Bhatotia.
As part of the Unikraft community Răzvan Deaconescu will be present on-site, with other community members providing support online, on Discord.
Schedule
#